We believe that a chauffeur should be polite, efficient and dedicated to serving our customers to the highest standard they deserve.
They take pride in delivering their clients to wherever they wish to go, safely, in maximum comfort, and on time.
Our chauffeurs are experienced, professional and reliable. They ensure a prompt collection and a smooth and comfortable journey. Discretion and privacy are of upmost importance and you can rest assured we treat all clients with the strictest of confidentiality, so you can catch up on work and make important calls without worrying about who is overhearing.
We require all drivers to be licenced with the local authority and they will have been trained in all aspects of advanced motoring skills. Many of our drivers have full MOD security clearance and one is even licenced to drive the future King of England! You will be in safe and secure hands.
We are pleased to tailor each journey to your needs, from providing drinks, mints and magazines to choosing your music preferences or travelling a particular route. Plus enjoy 4G WiFi whilst on the move to catch up on your emails and the latest news.
We know a good first impression is important but we also endeavour to make that a lasting one!
Ride In Luxury
At Royale you can choose from top of the range Executive and Prestige vehicles. Spotlessly clean and well maintained at all times.
Mercedes V Class
6 or 7 passengers 8 to 12 bags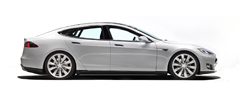 Luxury Mercedes Minibus
9 to 16 passengers 13 to 20 bags
Your head chauffeur was very good. I had a number of important calls to take which had to be out of the car, he found a safe and suitable place each time, even fetched me a coffee. He was professional and discrete and drove in a safe and comforting manner. Please pass on my thanks.