Business
Busy executives are always seeking to maximize their time so using a professional chauffeur service not only makes sense but should be thought of as another tool to assist them to work efficiently and improve productivity.
Private
Regardless of if your going on holiday, planning a shopping trip or have a special occasion to celebrate, using the Royale Chauffeur Personal Travel Service will ensure your trip is relaxed, comfortable and memorable. There is no need to worry about trains, tubes or finding somewhere to park. No lugging shopping around and no rush!
Events
Choose Royale Chauffeurs to look after your corporate or individual transport requirements to all the best events, throughout the UK. We can arrange multiple vehicles be it cars, MPVs or coaches.
Weddings
Your wedding day is one of the most special days of your life. Such a momentous occasion deserves a very special wedding car. Choosing Royale Chauffeurs guarantees the very best level of service for all wedding occasions.
Plan Your Next Journey With Us
We Pick You Up Anywhere
Royale Chauffeur operates throughout the UK and can arrange transport to or from any location using a network of trusted affiliates. One account with all transfers managed through our online booking system.
Choose Your Driver
There is nothing better than jumping into your limousine with a known and trusted driver who will be aware of your destinations and personal requirements. They take pride in the standard delivered, are courteous, flexible and very discrete.
Flat Rate Fees
In today's competitive world it's not enough to have high quality cars driven by trained chauffeurs, we need to offer great value for money. Account customers enjoy fixed prices to all known destinations which are discounted from our standard fares.
Flexible Cancellation
Plans change and we believe that we offer a very flexible service. There is free cancellation up to 24 hours prior and account customers get 50% off our published terms of cancellation.
Ride In Luxury
At Royale you can choose from top of the range Executive and Prestige vehicles. Spotlessly clean and well maintained at all times.
Mercedes V Class
6 or 7 passengers 8 to 12 bags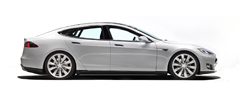 Luxury Mercedes Minibus
9 to 16 passengers 13 to 20 bags
Good morning Jill
A big THANK YOU for all your support in the past couple of days covering our board meetings, also to the drivers for their flexibility. and for trying to keep me a little sane!
There's no doubt it's a hectic time with emails zooming left right and centre!
A bit of a break now, until the next time.
Kind regards
Dear Rob
I shall be taking early retirement and leaving the company next week and I just wanted to say a big thank you for all the support and the excellent service that Royale Chauffeurs have given me over the years.  Your company is outstanding in the service it provides and it has been a great pleasure knowing both you and all of the team.
I was introduced to Royale Chauffeurs when I became head of Lloyds Business Banking. I quickly became to understand the role of the chauffeur and how it helped me perform my role when needing to travel so much.  15 years later and, in a different role, I still rely on them getting me to where I need to be on time.  The service is professional, cars are immaculate and thier drivers discrete.
Highly recommended.
Who do we work for ?
Since being established some 20 years ago this business has developed an enviable list of both corporate and private clients.