Royale Chauffeur Tours offer the ultimate in sightseeing 'this green and pleasant land'
We specialise in creating bespoke itineraries that encompass some of the most famous landmarks, areas of outstanding beauty and historic locations. We ensure that you maximise the time to enjoy the places you are visiting, traveling in comfort and style with knowledgeable and friendly drivers. 
Bath, Stonehenge, Cotswolds, Cheddar Gorge or South Wales are all within reach.
We are also happy to arrange a wider range of, multi-day tours, throughout Britain including the Lake District, London, Cornwall and even Scotland.
Our concierge service can include a full itinerary with ticket purchases, arranging accommodation and restaurants en-route.
Regular pick up points include Bath, Southampton, Cardiff and London. 
Ride In Luxury
At Royale you can choose from top of the range Executive and Prestige vehicles. Spotlessly clean and well maintained at all times.
Mercedes V Class
6 or 7 passengers 8 to 12 bags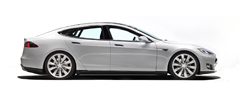 Luxury Mercedes Minibus
9 to 16 passengers 13 to 20 bags
Our day out to the Cotswold was really enjoyable, We visited Bibury, Bourton-on-the-Water, Stow on the Wold, Broadway and Burford with plenty of time allowed to explore them all. The children especially liked the attractions in Bourton.
Many Thanks
Mr Masaki has asked me to express his gratitude and thanks for the tour that you arranged for his family. The itinerary for the 5 days worked very well and they loved the quintessential English accommodation you arranged, particularly in the Lake District and the one in Broadway. Your driver, Derek was very accommodating and was a pleasure to travel with.
I hope we can arrange more tours with you soon.
A Great Tour! Highly Recommended!
My mum and I had a wonderful time in Bath and Stonehenge thanks to our driver and guide, Derek. He was extremely friendly and relatable and I would highly recommend this tour to anybody who is visiting the area. Afternoon tea at the Luckham Park was lovely by the way.