Film, TV and Music Services
Royale Chauffeurs have extensive experience of transporting high profile actors, singers and musicians to film and TV locations as well as concerts and festivals.
Our VIP/Celebrity chauffeur service is second to none. We provide ground transport services covering airport transfers, to and from location, speaking venues or backstage of a famous music venue. We are regular visitors to Shepperton, Ealing or Elstree and have visited some of the best known locations.
We understand the need to provide a discrete and professional service, so all our drivers are required to sign confidentiality clauses. Where multiple vehicles are required to accommodate crew and bands, we can provide executive cars, MPVs and coaches.
Our serviced is extremely flexible the demands of a film set or concert can include many changes and long hours. Vehicles can be booked on an hourly basis to keep costs to a minimum.
We would love to give you a list of the famous people that have enjoyed our services but we are sworn to secrecy.
Well almost, just ask!
Ride In Luxury
At Royale you can choose from top of the range Executive and Prestige vehicles. Spotlessly clean and well maintained at all times.
Mercedes V Class
6 or 7 passengers 8 to 12 bags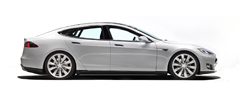 Luxury Mercedes Minibus
9 to 16 passengers 13 to 20 bags
Dear Rob
Thank you for transporting all of guests to our sites throughout the UK last week. Everything went smoothly and I received nothing but praise for your drivers. I will be in touch if we arrange another event next year.
Kind Regards
Dear Team
We would like to thank you for your excellent service last month for taking care of us on our Team Christmas Event.
Big thank you too to the driver who took me home.  I left my mobile in the back of the taxi and fortunately realised quick enough to call and the driver came back within minutes to give me the mobile. Apologies for the late reply with regards to payment, I have just returned from being on annual leave abroad.  I will arrange payment asap.
Compliments of the season to all the team at Royale Chauffeurs.
Best regards
A quick thank you.
150 delegates including all the top brass safely moved from venue to hotel and back again over the 3 days. Collections and departures from multiple locations all managed very well. We didnt lose a soul! Excellent communication throughout and service overall. Congratulations.