You've booked a fantastic trip away, so why not travel in style?
We provide a professional, and economical, executive service to all of the UK's airports. There's no need to drive, park, lug bags for miles, and then have to do it all again in reverse! We know the airport routes well and we check the latest traffic and flight information regularly to ensure you're on time and we are there when you need picking up with our personal meet and greet service. We also allow a free 60 minutes waiting following your flight landing. An excellent door to door service which will ensure your trip is what it intended to be – fantastic!
For stress free departures and arrivals choose the Royale personal transport service
Ride In Luxury
At Royale you can choose from top of the range Executive and Prestige vehicles. Spotlessly clean and well maintained at all times.
Mercedes V Class
6 or 7 passengers 8 to 12 bags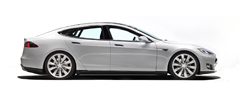 Luxury Mercedes Minibus
9 to 16 passengers 13 to 20 bags
Thank you very much for arranging the last minute dash to the airport, Andy was great and we arrived in good time for our flight. I appreciate the discounted rate too so will definitely use you again.
Kind regards
Royale Chauffeurs are our go to company when we need our VIP clients transported throughout the South West. Their ability to co-ordinate and cope with multiple transfers is great and the vehicles and drivers always arrive smartly presented.  
I wanted to write and thank you for the wonderful service you provided by taking the 4 of us to Heathrow and back. I am still not sure how you got all the bags in but it was certainly better than us going in 2 cars. It was the perfect stand and end to our holiday.