Royale Chauffeurs Chaperone services is available to or from all UK airports.
For parents that have children that need to travel to and from the UK on thier own will clearly worry about thier safety. The process of navigating around airports can be daunting for both parent and child. That is why they use our personal chaperone service, peace of mind, confident that their little ones will be very well looked after.
Our Meet and Greet service means that they are met in the arrivals hall and not let out of sight until safely transferred to their school or place of residence.
For children being delivered to an airport they are escorted to the check-in desks and, if required, we can then accompany your children all the way through to the security gates.
All our Chauffeurs will have undergone the Enhanced DBS checks as well as a Child Protection Course. They take pride on safeguarding those under our care and this level of care level, combined with our dedicated Meet & Greet service, allows you peace of mind that your child will be supervised throughout the airport process.
Key Points:
All flights will be tracked so we are aware of students arriving early or late.

We Meet & Greet at the arrivals barrier with clear name boards.
We will remain in the airport to help your children check in.
We will confirm safe arrival to the parent, guardian or house staff.
We can transport up to 7 pupils.
DBS certificates and drivers photo ID available on request.
We will assist a school in collating multiple journeys to maximise cost and efficiency.
Ride In Luxury
At Royale you can choose from top of the range Executive and Prestige vehicles. Spotlessly clean and well maintained at all times.
Mercedes V Class
6 or 7 passengers 8 to 12 bags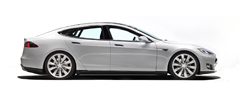 Luxury Mercedes Minibus
9 to 16 passengers 13 to 20 bags
As an International Language School it is most important we take care of the arrival and departure of our students, be it by train or plane. Many are underage and therefore we need an exeptional chaperone service that can be relied on. Royale Chauffeurs have proved over the years to fully understand these requirements and provide both a high level of care and communication, particularly when dealing with multiple, same day, transfers.
Thanks to your team.
Dear Rob
Please can you let me know if you have capacity to get Rosie from the College to Heathrow today Saturday to catch the 10.30 pm flight.
Sorry for short notice, we are becoming increasingly concerned airlines might stop as BA did.
Sincere apologies for sudden request and very grateful for your help…..
….Thanks this is really great. Please will Jimi be able to park up and take Rosie to check in?
Thanks for doing this so swiftly……
……Hi Rob
Thanks so much for your help and thanks to Jimi
Rosie is safely back with us.
Best wishes to you and your team
Thank you soo much for getting to Heathrow on time to collect Becky and Tom, we thought our flights would link up but when ours got delayed panic set in. My wife suggested I don't risk that option at the next end of term break!
Thanks again for a great service.