Send Royale your itinerary then sit back and let us do the rest.
Financial Roadshows. Board Meetings. Corporate Hospitality. Media & PR Events.
Booking your event is as simple as sending us your transport requirements for your event. We will then check every detail to make sure the timings are realistic, advising if any changes are required to keep your plans on track and your costs within budget. A direct line of communication will be available with a dedicated events manager throughout so that we can pick up any last minute changes.
From ensuring the correct number and type of vehicles are available, coordinating and advising on timescales and arranging multiple pick up and drop off points, all will be looked after so that you and your clients can get on with doing business as efficiently as possible.
And don't forget that we operate across the UK enabling us to cover all of your ground transportation requirements.
We Pick You Up Anywhere
Royale Chauffeur operates throughout the UK and can arrange transport to or from any location using a network of trusted affiliates. One account with all transfers managed through our online booking system.
Choose Your Driver
There is nothing better than jumping into your limousine with a known and trusted driver who will be aware of your destinations and personal requirements. They take pride in the standard delivered, are courteous, flexible and very discrete.
Flat Rate Fees
In today's competitive world it's not enough to have high quality cars driven by trained chauffeurs, we need to offer great value for money. Account customers enjoy fixed prices to all known destinations which are discounted from our standard fares.
Flexible Cancellation
Plans change and we believe that we offer a very flexible service. There is free cancellation up to 24 hours prior and account customers get 50% off our published terms of cancellation.
Ride In Luxury
At Royale you can choose from top of the range Executive and Prestige vehicles. Spotlessly clean and well maintained at all times.
Mercedes V Class
6 or 7 passengers 8 to 12 bags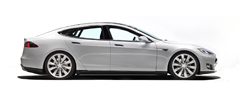 Luxury Mercedes Minibus
9 to 16 passengers 13 to 20 bags
Dear Rob
Thank you for transporting all of guests to our sites throughout the UK last week. Everything went smoothly and I received nothing but praise for your drivers. I will be in touch if we arrange another event next year.
Kind Regards
Dear Team
We would like to thank you for your excellent service last month for taking care of us on our Team Christmas Event.
Big thank you too to the driver who took me home.  I left my mobile in the back of the taxi and fortunately realised quick enough to call and the driver came back within minutes to give me the mobile. Apologies for the late reply with regards to payment, I have just returned from being on annual leave abroad.  I will arrange payment asap.
Compliments of the season to all the team at Royale Chauffeurs.
Best regards
A quick thank you.
150 delegates including all the top brass safely moved from venue to hotel and back again over the 3 days. Collections and departures from multiple locations all managed very well. We didnt lose a soul! Excellent communication throughout and service overall. Congratulations.
Who do we work for ?
Since being establish some 20 years ago this business has developed an enviable list of both corporate and private clients.