Safe and secure ground transportation services with extra security.
Occasionally our clients require a higher level of security for their transportation. We can provide first-class security trained chauffeurs who will have developed their advanced level of training and experience whilst being in the British Military or UK Police Forces.
Their training will have included:
Route planning with secondary options
Convoy driving
Defensive driving techniques
Communication with other operations personel such as your own CPO or security advisor
Vehicle maintenance and security checks
Cultural awareness of client's different expectations and standards
This VIP service gives the additional peace of mind when you are considering your personal or business travel needs
Key focus is on all aspects of safe and secure driving combined with a passenger safeguard. If preferred, Royale Chauffeur Security Services can provide a stand-alone Close Protection Officer to escort you throughout your trip.
Our chauffeur security team can provide a risk assessment and engage with your security personal to help develop a solution to your ground transportation needs, throughout the UK.
We Pick You Up Anywhere
Royale Chauffeur operates throughout the UK and can arrange transport to or from any location using a network of trusted affiliates. One account with all transfers managed through our online booking system.
Choose Your Driver
There is nothing better than jumping into your limousine with a known and trusted driver who will be aware of your destinations and personal requirements. They take pride in the standard delivered, are courteous, flexible and very discrete.
Flat Rate Fees
In today's competitive world it's not enough to have high quality cars driven by trained chauffeurs, we need to offer great value for money. Account customers enjoy fixed prices to all known destinations which are discounted from our standard fares.
Flexible Cancellation
Plans change and we believe that we offer a very flexible service. There is free cancellation up to 24 hours prior and account customers get 50% off our published terms of cancellation.
Ride In Luxury
At Royale you can choose from top of the range Executive and Prestige vehicles. Spotlessly clean and well maintained at all times.
Mercedes V Class
6 or 7 passengers 8 to 12 bags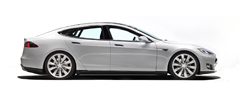 Luxury Mercedes Minibus
9 to 16 passengers 13 to 20 bags